Paul Dano : Quotes and Captions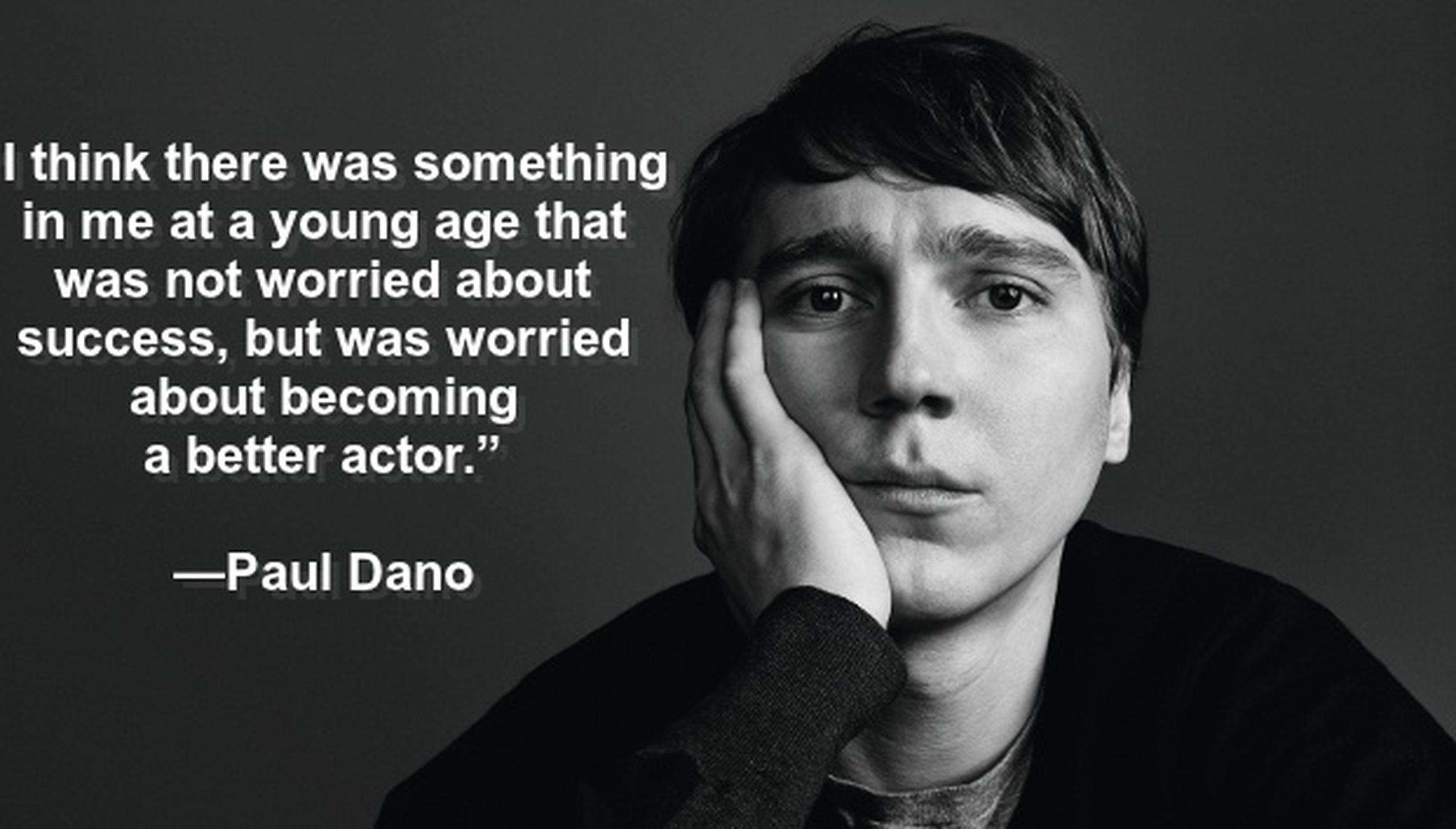 I love cereal. I eat several bowls a day, mostly a few late at night.
Everything you do, every experience that you have, enlightens you a little bit or worsens you.
Being actors is a strange job.
I feel like, once you're doing a job, you shouldn't talk about it.
I think that one of the strangest things about being an actor is, it's almost freelance work.
It's a funny thing. You sort of never figure it out with acting. You're always learning.
I mean, to feel in good hands as an actor… it's the best feeling.
I like characters that make me feel challenged and sort of inspired.
I'm not a person who needs to chit-chat between takes by any means.
I think was overly empathetic for a while in my life.
Homeless people really upset me when I was little. A lot of kids have this reaction, but I would get really worried or sad or concerned or cry.
"I think it's more important to try and make a good film than give a good performance."
"The only constant I can find is hard work."
"I approach every role from scratch."
"One of my favorite films is 'Dumb and Dumber.' I'd love to do some really silly comedy someday."
"Everything you do, every experience that you have, enlightens you a little bit or worsens you."
"In tragedy, it's hard to find a good resolution; it's not black and white: it's a big fog of gray."